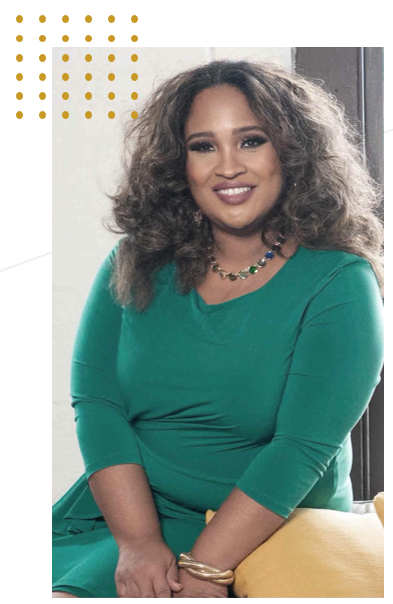 ABOUT THE FOUNDATION FOUNDER
Inspired By Her Own Struggle
Natasha Bowman is one of the most well-known names in workplace expertise. She's often mentioned with the likes of Simon Sinek, Brene Brown, and Adam Grant. Named a Top Global Guru in management, Natasha Bowman is a two-time author, TEDx Speaker, Forbes Contributor, media maven, and President of NYC-based leadership development firm, Performance ReNEW.
 As a social media influencer, Natasha uses her platform to tackle tough and sensitive subjects and is not afraid to ruffle feathers with her commentary about creating workplaces and societies. After her bipolar diagnosis in 2021, Natasha has become a relentless advocate for mental health, specifically by urging organizations to promote cultures of mental wellness.
 Her latest vision is The Bowman Foundation for Workplace Equity and Mental Wellness. Through the foundation, she hopes to create healthy work environments for everyone regardless of their employer's ability to fund DEI initiatives. She is committed to changing lives and saving lives by advocating for safe and healthy work cultures.
Want to know more about us?
Just download brochure...
We position our clients at the forefront of their field by advanced services.
We bring more than 20 years' senior experience forging collaborations across government, private sector and international forums.
Consultio is a professional consulting company
At vero eos et accusamus et iusto odio digni goiku ssimos ducimus qui blanditiis praese. Ntium voluum deleniti atque corrupti quos.
Start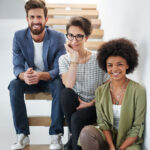 We have many reviews from our satisfied clients.

We also bring a strong interest in coaching and capability building, with an emphasis on emotional.
Kathleen Smith
Senior Director

I love that moment when we find the connections between organisations and envisage the initiative or platform.
Van Hunter
Senior Director

He was great in planting the seed and allowing the group to transition into a collaborative discussion pertaining.
Macquarie Telecom
Leadership Group

We also bring a strong interest in coaching and capability building, with an emphasis on emotional.
Fred L Smith
Senior Director